#1 LEAF Question: Besides my house, where can I charge my 100% electric Nissan LEAF at?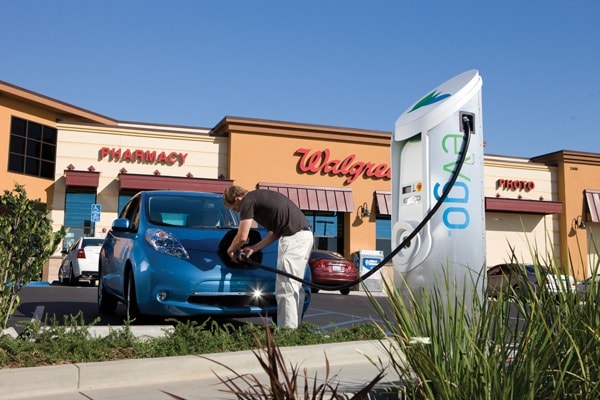 What's the number one question of prospective Nissan LEAF owners have? We all know the huge environmental impact having a 100% electric vehicle can have, so what better than having one for your daily driver. So that leaves the question, where besides my house am I going to be able to quickly charge my LEAF?
There are charging stations all over Southern California, including free options in places like UC Irvine, Orange County Airport, and shopping areas like South Coast Plaza, but stations are constantly growing, especially now.
A $120-million settlement with NRG Energy is going to be used to build at least 200 public fast-charging stations, as well as install wiring for 10,000 plug-in units at another 1,000 locations, here in California!
These newer fast-charging stations can add 50 miles of range in less than 15 minutes of charging, and potentially completely recharged in a little over 30 minutes. Stop in for an errand at your favorite shopping center, be recharged when you leave!
This settlement is also creating new jobs to build this infrastructure, job training for maintenance and installation crews, as well as a boost for California's economy. It's very clear from both private and public investments that the zero-emission platform is here to stay, and this means convenience for Nissan LEAF owners as this California EV infrastructure expands even further.
For detailed information about the NRG Settlement, you can read this
LA Times article
.
For a listing of Nissan LEAF charging stations, or to download the station-finding app, visit
Nissan's ChargePoint Page here