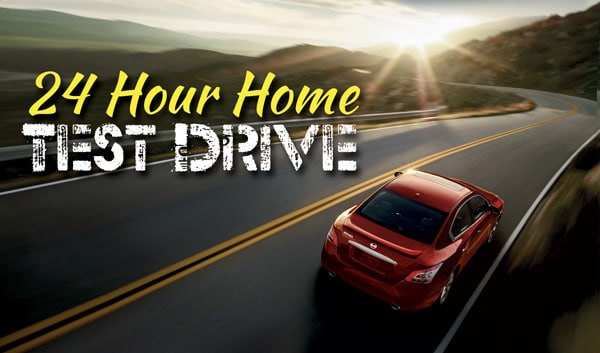 The new lineup of Nissan Vehicles are some of the best vehicles ever produced, and while beautiful on the lot, we know that getting time driving and experiencing them will show you how outstanding they really are.
We're inviting you to take the
Ultimate No Obligation Test Drive...
24-Hours In Your Home!

Whether you're interested in the completely gas-free electric
Nissan LEAF
, the completely redesigned
Nissan Sentra or Altima
, your favorite
Nissan SUV
or even the award-winning
Nissan Maxima
, Connell Nissan will offer you the vehicle of your choice for
24 hours at no charge
.. take advantage of this special holiday event and see what these amazing vehicles look like in your garage!
We also have hundreds of pre-owned vehicles on the lot of all makes and models, and we're opening this opportunity to those as well. Connell Nissan also has a large inventory of Certified Pre-Owned Nissans, get an
extended test drive today!
Call Our Sales Team To Reserve Your Test Drive!
(888) 285-0751

Home Test Drive Available Through December 2012

All high performance vehicles (i.e. GT-R, 370Z, etc) are excluded. All test drives require a valid California drivers license, must be 21 years of age and carry full insurance coverage on the vehicle being driven. All test drives require a reservation and are subject to availability.